Wondering how to brainstorm the perfect brand name? Have a read of my essential tips to brainstorm a business brand name.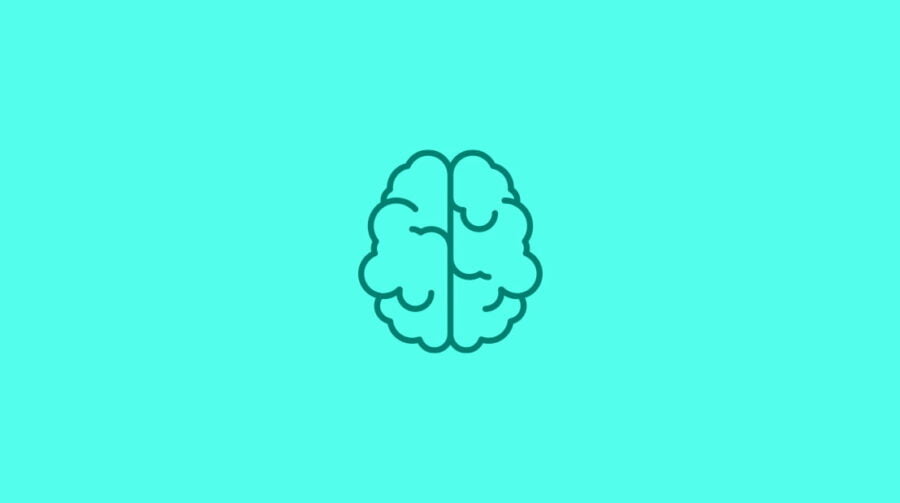 It doesn't matter if you are brainstorming ideas to start a new online blog, a small local business or the face of a global brand.
The brand name you choose will stay with you or the client forever, which can be a very daunting aspect.
It needs to be just right.
The problem is, thinking of a brilliant brand name for your business isn't exactly straightforward.
What makes finding the perfect brand name even harder is finding one where the domain hasn't been taken by someone else that is trying to sell it at an excessive price and, that's without the social media handles.
The question remains though, How do I brainstorm brand names for my new blog or business?!
I will show you my fool-proof process when I am brainstorming a new brand name for myself or a client.
What is a brand name?
If you were to head over to Google and search, what is a brand name; surprisingly – there is not much to go off. I get asked this question more than I would care to admit but, what do I tell clients when they ask me the same thing?
A brand name is your business's form of identification. It allows you as an individual or group of people to distinguish yourselves and products with a long-lasting association between words and what you offer.
Your brand name is an extension of your business, of you – It's the catchy pick up line you heard at the bar you can't shift out of your head the morning after.
What are the different types of brand names?
Wait, there are different types of brand names?! Unfortunately, To complicate the process further, there are several distinct categories that brand names can fall into.
Let's take a look at the different types of brand names and their application in branding.
Invented business names Inventing a business name and calling your business a name you simply made up in your head can be risky but can also be highly rewarding if it pays off.
Evocative business names Often Evocative names are Original and witty and are often used to convey a sense of emotion or mystery.
Descriptive business names Descriptive brand names are just that, descriptive! They clearly show the brands intentions but can be sometimes hard to work with as they often leave very little room for creativity. The other downside is that descriptive brand names often leave business owners very little room for a change of direction later down the road.
Lexical business names Lexical brand names are highly creative, often composed of compounded words, a play on words, a mixture of foreign words or even simple misspellings.
Acronymic business names Acronymic brand names are best used if your brand name is long. Imagine trying to fit The National Aeronautics and Space Administration into a logo? Or how about on a small business card? You couldn't, which is precisely why you know them as NASA.
Geographical Business Names If your business never leaves your local area, county or country, then a geographical brand name could be a great move.
Founder Business Names Founder style brand names are timeless and will generally use your name and portray a very personal feel to your business. They have been used to name enterprises to companies for as long as time itself and include Fords, Walt Disney and Ben & Jerry's Ice Cream.
How to brainstorm my business brand name?
So we have explored the different types of brand names and we have looked at why you shouldn't use a brand name generator to find your perfect business name so now, it's time to look at the steps you can take to brainstorm your perfect brand name and come out of the other side.
Step 1: What are your core values?
It's easy to say you will start a business, but what are your values? What do you stand for? What do you stand against? What emotions do you want your customers to feel when they think about your brand?
Start by creating a list of words you think describes your business and the emotions you want to convey.
Ask your spouse, family and anyone else you trust with your life. An outside opinion can help with creativity and help you see a fresh perspective.
Step 2: What makes your business unique?
There's hundreds, if not thousands, of people doing the same thing as you. What makes your business unique, and why should people come to you instead of a trusted and well-routed brand with hundreds of positive reviews?
Again, we are going to create a list of words that describes what is unique about your business.
Step 3: Attack the Thesaurus.
A thesaurus is a fantastic tool that you can use to find alternative words you may not have thought of.
When creating your brand, you should have a solid understanding of the tone and message you want to portray.
Take this blog for example; I went through many different words on what I felt accurately represented what I wanted to do with the brand;
Here are a few examples of descriptive words and phrases I come up with when branding Whisper Louder;
Moving Forward
Growth
Take off
Business
Blogging
Take risks
Education
Shouting
Marketing
When I was looking up the word Shouting in the thesaurus, it also showed me the opposite variations. In that list was the phrase Whisper.
I thought to myself;
Many people, myself included, are guilty of not shouting about our business enough online. We whisper far too much instead of being bolder and more in your face.
This is where I settled on Whisper Louder. I felt an instant connection to the name.
After all, my goal is to teach you how to build, market and shout about your business online.
What do you think? Did I hit the nail on the head? I would love to hear your thoughts. Let me know in the comments.
Step 4: Make sure the domain is available
There is nothing more frustrating than generating the best niche, thinking of a great brand name, developing some prototype materials to find out your domain name has already been snapped up by somebody else.
Almost any server hosting provider will provide a free domain look up service that will tell you if it has been brought already by someone else.
Here are some popular services I find myself using when checking if my brand names domain is available;
https://uk.godaddy.com/domains/domain-name-search
https://www.tsohost.com/domain-names
Step 5: make sure social media handles are available
There is an estimated 4.4billion people on the Internet. Over half of them have some form of social media.
Social media is an essential marketing tool you should be using for your new business so make sure to check that your chosen brand name is available on the most popular platforms.
Why not just use a brand name generator?
If you were to type into Google "Brand name generator" and click on many of the first page links, you would be presented with some very professional and slick looking websites.
If you're fortunate, you may very well find your perfect brand name for free*!
After all, you can see it so why not just take it and use it yourself?
95% of the services I tested wanted to charge excessive fees for the domain name and try to sell you sub-par trademarks. Heres how it works;
You put in a seemingly random set of words and select the type of brand name you want, and they generate several random brand names and send them back to you to look at.
Look closely – the brand names have no relevance to your chosen words, and if you search for the domain name using any domain search tool, you will find they are already taken.
If you visit the domain in your browser, you will notice a huge price tag attached and a page offering to give you the best possible price.
The sole purpose of these services is to exploit the vulnerable who are not so tech-savvy.
In short, take the time to create your own brand name or work with a skilled professional.
Conclusion
See, that wasn't so hard, was it? Five easy steps to brainstorm and generate a brand name for your new business and a big reason why you shouldn't leave it up to a machine to choose the face of your business.
Do you have any methods for creating brand names? help our readers out and leave a comment!