Learning how to find your perfect blogging niche doesn't need to be hard. Find out how with our exclusive niche guide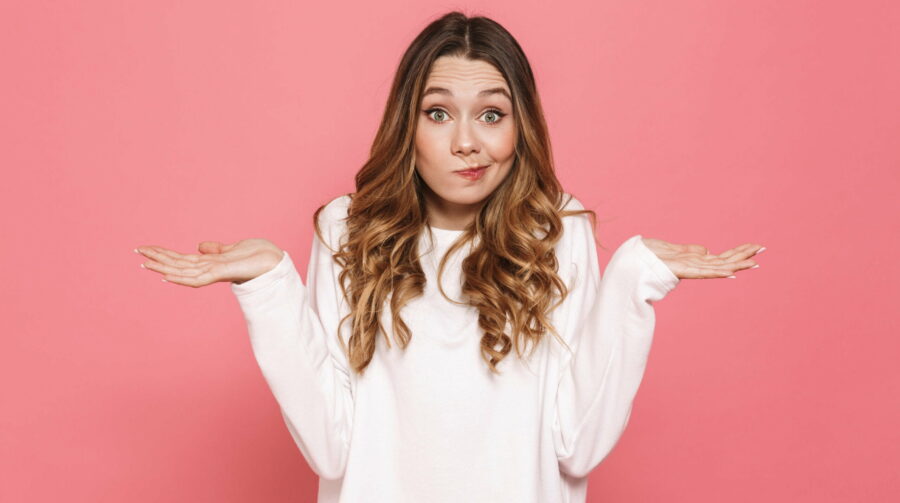 Starting a new blog online is exciting. Equally, it can be hard to find a blog niche.
I will show you how you can find the person niche for your blog and whether you can make any money from it.
What is a blog niche?
So you heard this term being thrown around and asked yourself, What is a blog niche?
Niche blogging, as its also known, is the art of creating specific, targeted content crafted for a specific market or 'niche'
What is a broad niche?
A broad niche covers a huge sub-category of niches. Food would be a broad niche, whereas Chinese, Indian, European and Thai would be a sub-category or micro-niche. Broad niches are very competitive when it comes to rank your content in Google search organically.
It's for these reasons, I will avoid broad-niches until I have built some Domain Authority.
There are millions of websites publishing press releases with a slight spin. There are millions of websites covering broad niche news. How will you differentiate yourself? Will you stand out or blend in and get lost with the rest of them? How will you differentiate yourself from every tom, dick and harry?
Introducing, Micro niches
When I started my first blog some 8 years ago, I tried to cover everything related to technology from Google glass, PC processors, new games and more – everything you can think of in the niche.
It didn't work.
I gained almost no traffic, and it was exhausting trying to keep up with competition and the army of dedicated writers they had – I tried to do too much.
It took me a while to figure this one out, but Micro-niches will take you further when you start blogging.
Wait! What is a micro-niche?
Micro-niches are less competitive and easier to cover when it's just yourself writing, and best of all – they are hyper-focused and won't alienate your readers.
Think of them as sub-categories. If the main category is food, then Chinese Food would be a micro-niche.
A Micro niche allows you to specialise and become an authority, further allowing you to expand at a later date as you gain traction into broader and more competitive niches.
Micro niches have another positive thing going for them. A Micro niche allows you to specialise and become an authority, further allowing you to expand later as you gain traction into broader and more competitive niches.
Why do I need a niche for my blog?
What's the point in blogging about Finance if your life long pursuit has been in woodworking or electronics? Not only will your readers smell a phoney a mile away, but you won't enjoy what you're doing in the long term.
Don't get me wrong, successful blogs cover a broad range of subjects, but don't forget, they had to start somewhere as well.
By defining your niche, you will give yourself a clear set of boundaries to write within and guidance along the way.
The last thing you want is to alienate your readers with an irrelevant article.
What use is a knitting article to a group of technology lovers in the 25 – 32 age range?
How do I find my ideal blogging niche?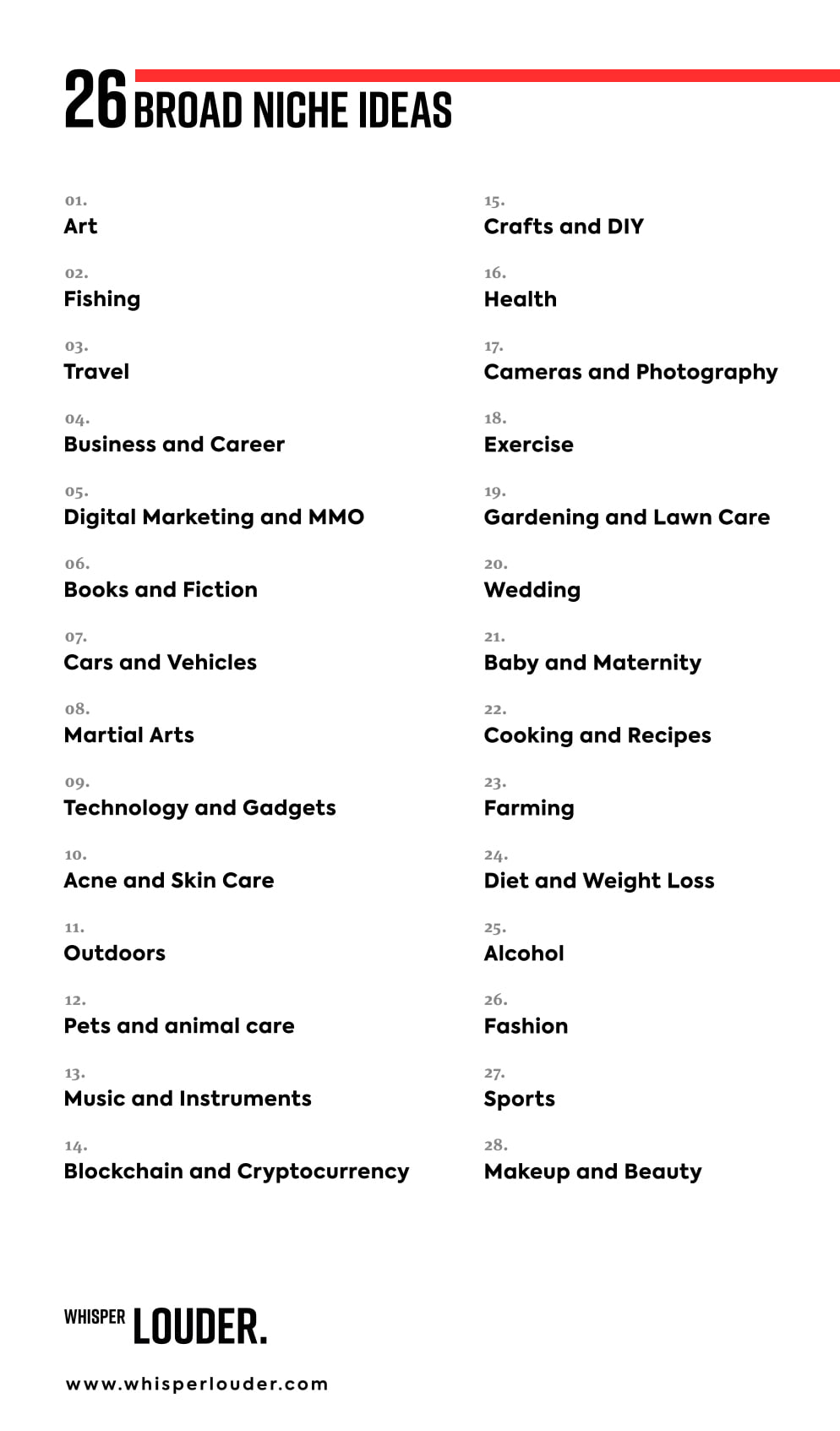 1. Look at what you are good at
Analysing your own skill-set and seeing where you can provide genuine value will give you a good starting point to build from when trying to find your ideal blogging niche.
Don't settle for the first niche you think of. We have all been there, trying to sleep while worrying at night. You wake up and magically have a solution.
Split brainstorming sessions up over several days so you can gain a fresh perspective and give yourself to digest everything.
2. Look a what you are bad at
No one likes to be criticised. I'm no exception, as I'm sure you're not either. It's even harder to criticise yourself honestly, but it's worth it to identify what you should avoid.
The hardest part is admitting that you're bad at something.
I am a better writer than I am in front of a camera. It wouldn't make sense for me to invest time into something I both didn't like doing and am not passionate about.
It's counterproductive to my end goal, which is why I focus my time on writing guidance articles instead of doing YouTube videos.
3. Use Google Trends to Confirm Search Volume
It's great that you use plastic to make toilet roll holders, but it's no good if no one else is interested or searching for what you want to blog about.
My favourite (and free) service I use to determine search volume (the number of people looking for a given search term) is Google Trends. It gives an accurate representation of how many searches are taking place in any given period of time.
Google trends? Come again?
You might be asking yourself, what Google trends are? Well, it's free if that keeps you reading?
Google Trends is a website by Google that analyzes the popularity of top search queries in Google Search across various regions and languages. The website uses graphs to compare the search volume of different queries over time – source
4. Can you monetise the niche?
Not all websites can be monetised. Because of this, it's vital to make sure you can monetise your new blog through advertising, ebooks, affiliate marketing, or even selling products. Without something to sell, you won't make any money.
Anytime I am starting a new venture online with the main goal of utilising affiliate marketing or advertising, I go straight to Google Adwords Keyword Planner but, why?
A little keyword research will go a long way
It's no secret that a big chunk of the money bloggers earn from their online business comes from advertising revenue if you use Google Adwords Keyword Planner, you can gauge the average cost per click (CPC) that advertisers are willing to pay and, ultimately, the advertising competition.
5. Look at potential competition
When trying to find out if your blogging niche is profitable, it's always helpful to look at the competition.
make sure you are asking the right questions.
How does my competitors monetise their website?
What services is my competitors using to monetise their website?
Are my competitors selling any products?
What are some profitable blogging niches?
Taking a look at how your competitors are operating can give you insight into monetisation methods you can use and best practices for your chosen niche.
6. Make sure it's what you want to do
What happens when you have written your first 50 blog articles and run out of stuff to blog about? Are you going to get bored of writing and give up? It's easily done.
There are almost 600 million blogs on the Internet, most of them are abandoned. Only 31 million of them bloggers are publishing a post at least once a month, which equates to seven million new blog posts a day.
It always starts with the best intentions, with posts going up daily but, slowly updates start getting lesser.
Daily posts turn into monthly posts…
Monthly posts turn into yearly posts…
Eventually, they are all but a museum of something that could have been great. Don't end up as one of those people.
Ask yourself, Do you love the blog niche you have chosen and do you have enough subjects to blog about?