Struggling to get your content indexed by Google? Here are 6 fool proof methods to getting your website content indexed faster.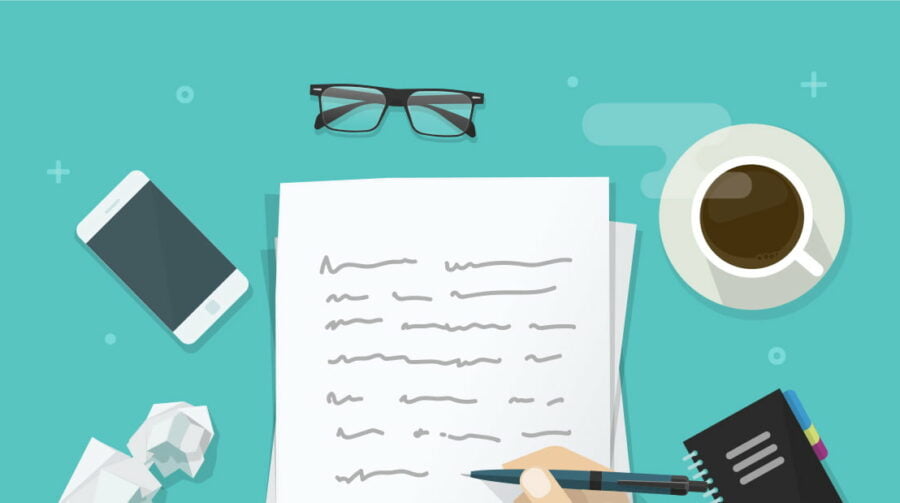 We have all been there before, searching for posts and content in Google SERPs, wondering if they have been indexed yet..
But,recently I was browsing Reddit and I come across a post with a guy asking why his content was not being indexed as he expected.
My first thought was maybe the new user experience (ux) metrics introduced into Lighthouse were affecting things for him but that theory was soon squashed when /u/Itsjustbead stating his cumulative layout shift (CLS) and time to interactive (TTI) metrics were right where they should be so, it couldn't be user-experience.
What could be hindering Google from getting his website content indexed?
The more people that replied, the more it seemed this was not an isolated problem. There are websites with half-decent domain authority (DA) taking anywhere up to two weeks to get their content indexed by search robots.
Considering the above, it inspired me to write this article and share some methods I have had great success with when getting my website indexed quickly.
Here are my 7 free ways to get your content indexed faster in Google's search results.
You could call this article, 6 ways free ways to generate more traffic to your website, and it would still fit perfectly.
1. Syndicate your content for faster indexing
Syndicating your content to platforms like Blogger or Medium is a great way to market your content and get a backlink to your content.
Medium.com has 60 million unique monthly users, don't let that slip away.
The great thing about these platforms, as long as you don't abuse them, is you can almost copy and paste your content straight in; however, don't forget to format your post appropriately so that readers have a great user-experience
2. Leverage LinkedIn Posts
Did you know you can create engaging posts on LinkedIn? Like Medium, it's a solid method to drive new traffic to your website and also get a relevant link back to your site from a high DA website.
LinkedIn is not a platform that you copy and paste but a platform you should post original, engaging content.
3. Make a video to accompany your article
Considering Youtube has over 2 billion active users per month, that's a valuable piece of pie that can help your brand exposure, get you a link back to your website and increase the engagement rate of your website or blog.
If you don't have the skill-set to put this together yourself, you can easily hire a company to do it for you
If you don't have the skill-set to put this together yourself, you can easily hire a company to do it for you. There is lot's of them out for there, and for a reasonable price, they will write the script, create the animations and do the voice-overs.
For many years I have worked with Fat Joe to produce many different forms of content for my website. In fact, the video at the top of this post was created by them! It takes the worry out of being camera shy and you can reach more potential customers.
4. Share images on Pinterest to get content indexed
There is a reason why I am always trying and use the best quality images I possibly can. As much as you might think it's to please you, it's actually so I have amazing photography and imagery to share on Pinterest and social media.
Pinterest is a popular platform for sharing images. If you install their browser extension, you can easily share images from your blog posts with a link back automatically with a click of a button.
I utilise categorised lists and keep things organised, I'm not sure if organised lists help SEO, but it keeps my OCD at bay.
If you are an expert SEO and happen to know if categorised lists help to rank in the long term, I would love to hear from you in the comments below.
5. Answer Questions on Quora
Answering questions on Quora is a great way to not only leverage the huge amount of traffic walking through their doors, but it allows you to get a relevant backlink.
All you need to do is search questions that you think your content answers and write a reply.
Don't spam the post with 100 links back to your post. Summarise your blog posts into some easy to digest bullet points and aim to help them on the spot. Naturally, put a link back to the full post, and you're good to go.
6. Use social media with relevant hashtags
You can leverage the power of social media by posting your content at relevant times, optimised hashtags and tag lines. Not only will it help drive traffic to your blog, but you will generate key social signals and backlinks.
If you are running on a WordPress website, there are plenty of helpful plugins that can help you automatically post your content to all of your social media channels.
Wait, why is Google taking longer to index my articles?
For those wondering, I have not yet got to the bottom of why it's taking Google longer to index content. There is a definite pattern emerging, which I am currently trying my best to investigate.
My theory right now is that Google is obviously utilising Machine Learning for their ranking algorithms. Not only is training the modals hardware intensive, but I suspect running so many new websites or pages through the algorithm would cause a system bottleneck.
It makes sense that Google would be batch processing these to avoid hardware consumption. This could naturally lead to a 'backup' considering the huge number of websites publishing articles each day.
If you have any information, I would love to hear from you in the comments or via our contact form.