Google has just rolled out a new analytics insights tool called Search Console Insights (SCI) which they claim, gives content creators deeper insights into their top-performing content.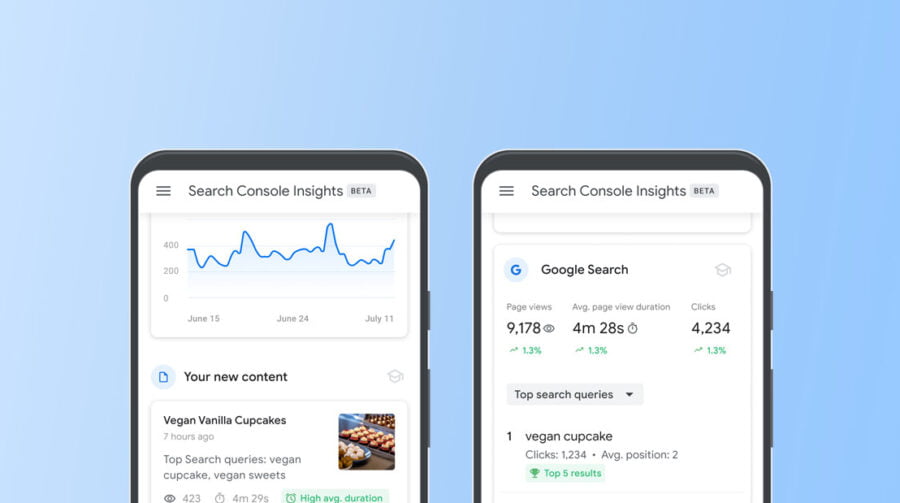 Bearing in mind that Search Console Insights is still in the beta phase, expect features to change and evolve. At first glance, though, I think Search Console Insights (SCI) is rather impressive. SCI gives deep insights into your websites search console data giving you hints on what content to focus your attention on.
This Release by Google has come at a time when they are already rolling out a core algorithm update that includes Core Web Vitals as a ranking signal in search. Does that mean we might see page experience metrics reported at a later date?
Only time will tell.
What is Search Console Insights?
Search Console Insights is a new analytics tool released by Google that provides users with a clear and concise way to analyse their top-performing content in Search Console.
This long-needed feature provides content creators with the tools to improve blog content and increase organic traffic based on actionable data provided via Google Analytics and Search Console.
Why use Search Console Insights?
Developing a loyal audience relies heavily on a great content strategy and amazing content. This means creating thoroughly researched, engaging, killer blog content that solves your reader's problems whilst still positioning your business (or your personal brand) as an authority in your niche but, what happens to all that content once it has been published?
Search Console Insights gives you the tools to analyse your website's data, revealing the answer to several key questions;
Questions Search Console Insights Answers
What are your best performing blog posts?
How are your articles performing?
How do people discover your blog content across the web?
What do people search for on Google before they visit your post?
Where does your referral traffic come from?
It's not very well known that, in fact, only 20% of most bloggers content actually generates organic traffic. Shocking right?
5 Ways to Turn Search Console Insights Data into Results
Search Console Insights data reveals some key data points that can help push you up the SERPs by improving existing ranking signals and content.
1. Build a Stronger Internal Link Network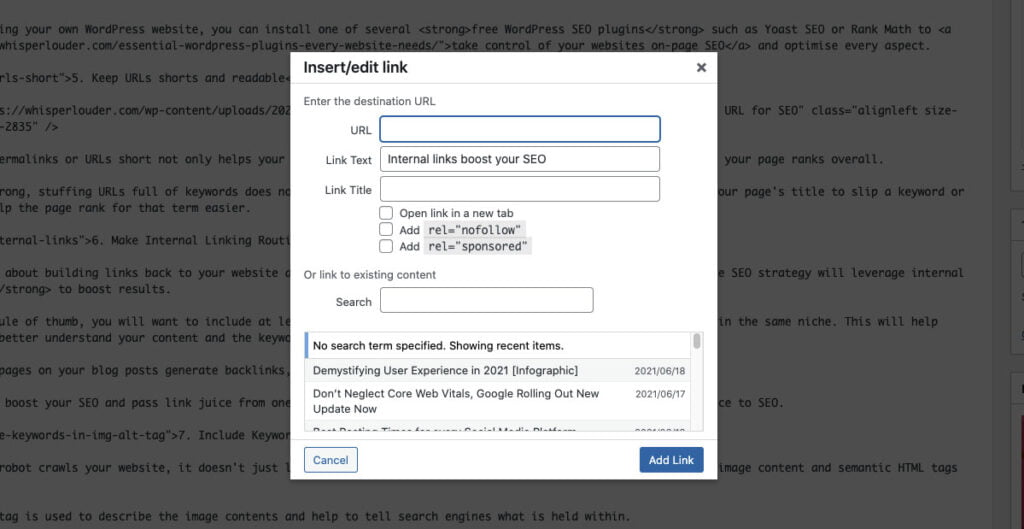 Using Search Console Insights Your most popular content report, you can find out what pages or blog posts generate the most traffic allowing you to build a stronger internal link network on your website.
To take advantage of this report, you need to head over to the blog content performing the best and add more topic related internal links.
By adding additional internal links from your top-performing blog content to your topic related money content, you will funnel organic traffic deeper into your website, increasing your website's engagement and helping Google's crawlers better understand the topic of your article.
2. Craft New Content around Similar Topics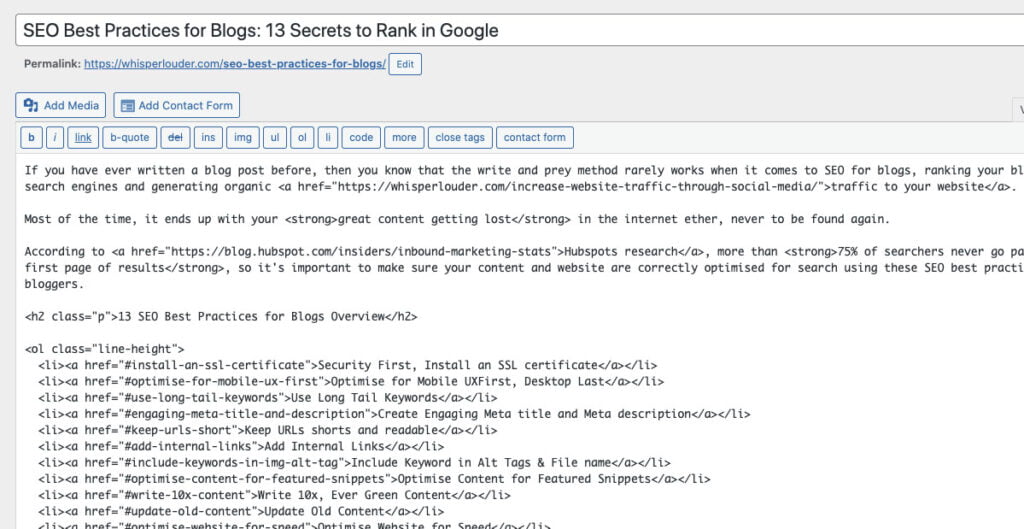 Over time, Reports provided by SCI data will reveal blog post formats and popular topics with your readers. It's already known readers like a variety of blog formats, but a blogs niche normally dictates which are most popular.
By using the Your most popular content report and analysing the Avg. page view duration of your posts, you can accurately determine which are the most engaging topics and post formats for your blog's readers.
3. Optimise Content Around Popular Keywords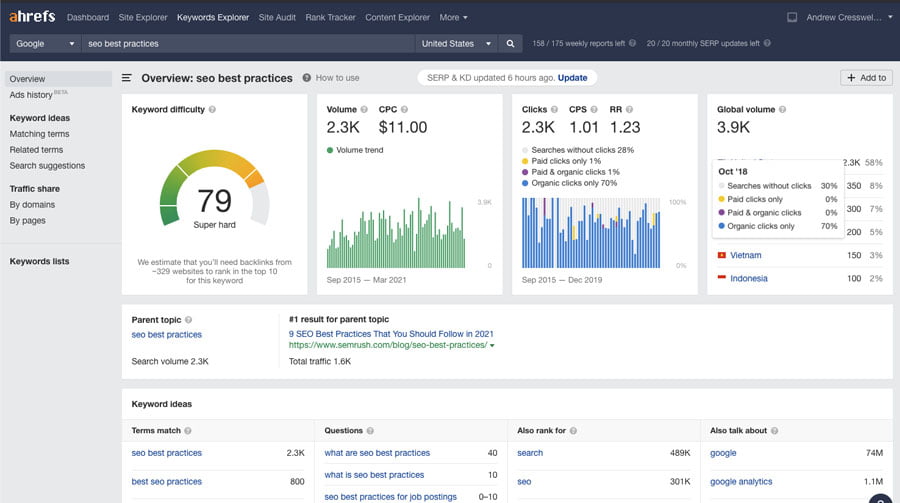 The Google Search report provided by Search Console Insights will give you a small snapshot of how visitors find your website and the keywords used to do so. It only provides a few of your top keywords, so you will need to head over to Google analytics and check the report found at Acquistion > Search Console > Queries
Once you have checked the Google Search report and noted down your most searched queries and your trending search queries, head over to those pages and try to further optimise your on-page SEO by adding more images and content to support those keywords and users search intent.
4. Network with Referring Websites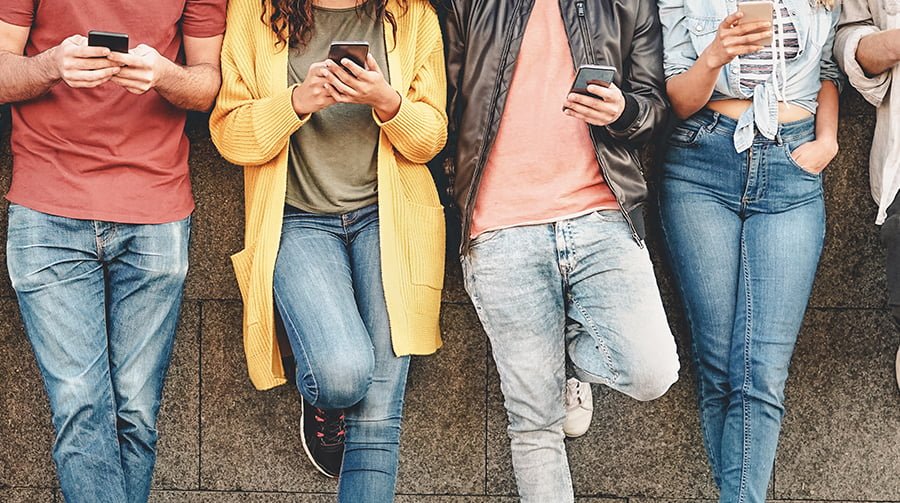 There is an old saying; It's not what you know, it's who you know and unfortunately for the introverts (myself included), the same is true for SEO. Networking is a huge part of SEO and is not something you should neglect.
It's easy to generate a list of websites that accept blog posts, pitch the editors and grab a free backlink. That's easy! The hard part is taking that opportunity and turning it into an ongoing friendship beneficial for you both.
Using the Referring links from other websites report, you can identify backlinks that are already generating referral traffic. Once you have identified key influencers, try to reach out, thanking them for the feature and see if there is any way you can return the favour.
5. Identify Top Performing Social Media Channels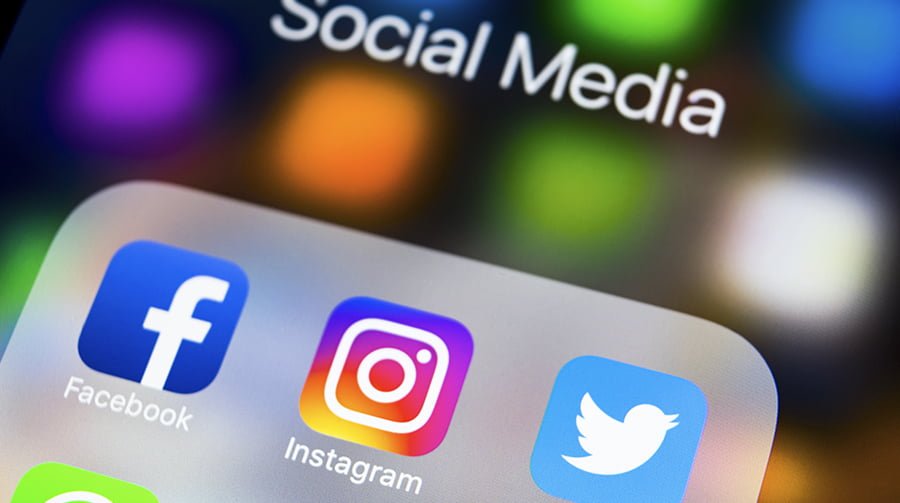 Not every social media platform was made equally. What works for one business may not work for you. Social media marketing relies heavily on your business, its niche and the content it provides. You wouldn't try and target Instagram if you sold mobility scooters to Grandmas.
To identity top-performing social media channels sending traffic to your website, take a look at the Social media report which details key statistics such as the platform that is sending you the most traffic and which platform generates the most engagement via the time spent on the page before leaving.
6. Identify New Content with Poor Engagement
We have already the most popular content report combined with average page view duration metrics to determine which are our overperforming pages. Still, if we analyse the same metrics, we can determine some of your most poorly performing content.
The key to identifying poorly performing content is to look for pages or posts with a high amount of views but a low avg—page view duration, which would be a clear indicator of an underperforming piece of content.
Optimising that content can be tricky but, a good place to start would be to test your Core Web Vitals and make sure your website is not suffering from any speed or user experience related issues. If those tests pass, I would advise looking at the UX of your website and possibly on-page SEO factors to ensure you are delivering the right content for the searchers intent..